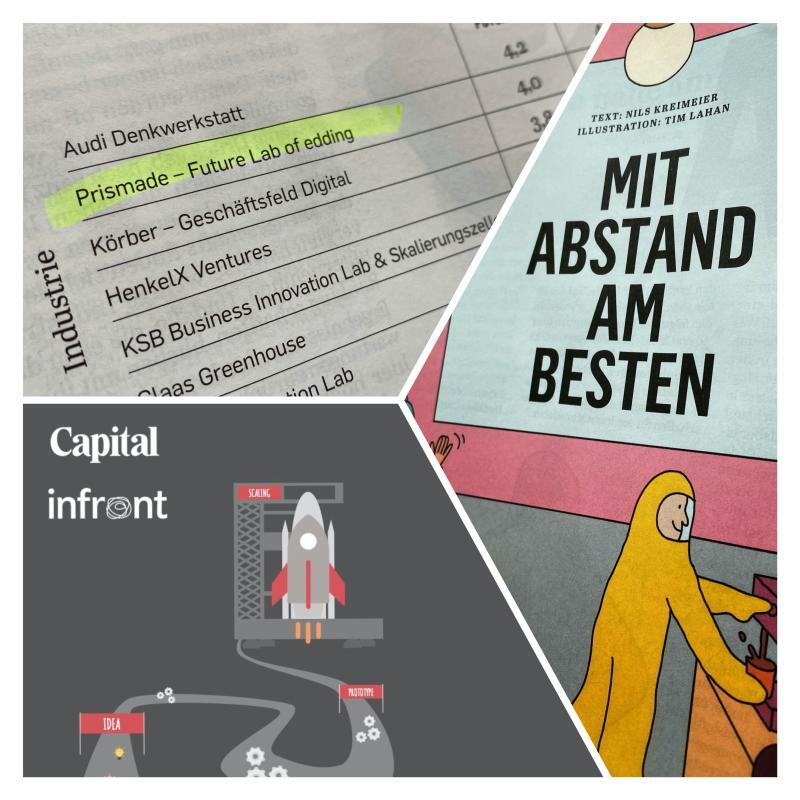 Prismade among Germany's top digital innovation units
13.07.2020
In June 2020 a study about Germany's digital innovation units by Capital Magazin and Infront Consulting & Management GmbH was published and we ranked 2nd place in our category! The annual renowned study focuses on the feasible outcomes of digital innovation.
It is truly eye-opening to see what you can accomplish with a highly dedicated, creative team, the right spirit, and workplace ethics at Prismade and edding AG / Legamaster GmbH – after just 3 years we are very proud to learn that we can actually innovate on eye level with Germany's top global corporations.
To quote the study (loosely translated):
"…we have been particularly impressed by the successful innovation around the digital security solutions. Therefore Prismade – future lab of edding has a well deserved place among the best units in this category."
A big thank you to our teams, partners and customers for believing in our crazy ideas and making them happen!
The timing of these results could not be better: starting next week, we will publish our latest offerings for interactive "magic paper" solutions as well as new printed electronic features for secure documents.
The complete study can be found here: www.infront-consulting.com or in the current issue of the Capital magazine.