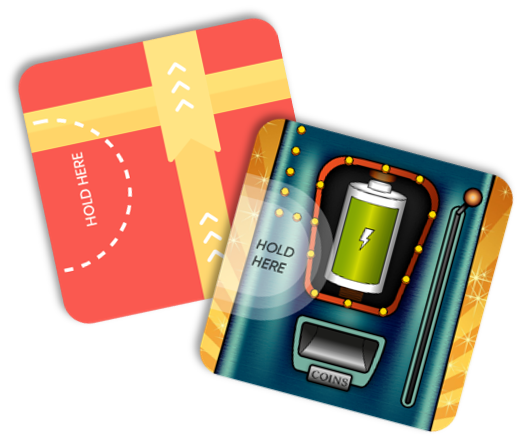 Magic Paper Preview – Missing Battery & Out of the Box
20.07.2020
Prismade presents: a new way to interact with cards.
Magic Paper! Re-igniting the attention and excitement for paper-based promotions, gaming, lottery, and gamification.
These videos show two of many possibilities to create a WOW-effect with intense interactivity.
We are rethinking technologies to finally connect high volume print products with digital possibilities at feasible cost. Made of fully recyclable electronics (seriously!) – no plastics, no chips, no batteries!
Our secure "edding code" technology protects your digital content, games, prizes or loyalty bonus – exclusively for your customers (proof of presence and purchase).
Promotion specialists, marketeers, gaming experts out there, let us know what you think. The technology is available for brands and creative agencies starting today!
Contact us for a demo at www.prismade.com
A bonus card… where you can actually, really, physically, pull out your presents?
Looks like magic. And it is!
A battery and a lever on a paper card? Activating a mobile game?!
Looks like magic. And it is!