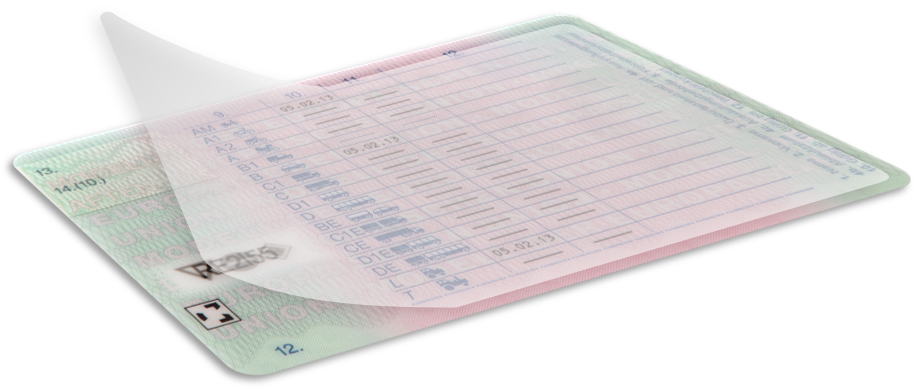 easycheck Pilot phase successfully completed
23.03.2021
"easycheck", edding's digital driving licence verification solution, brought to market
Real-time authentication via smartphone display using patented digital code from special, readable ink
Ahrensburg 17.03.2021 After two years in development and following the successful completion of field trials, edding is now launching the sale and distribution of "easycheck", its digital business solution for fleet management. edding's Software as a Service (SaaS) app digitises and automates statutory driving licence verification and driver instruction in line with accident prevention regulations in Germany (UVV), creating legal certainty. Seven companies with over 300 drivers are currently already using edding's fleet solution, including Esylux Deutschland GmbH, Forto GmbH and Compiricus AG.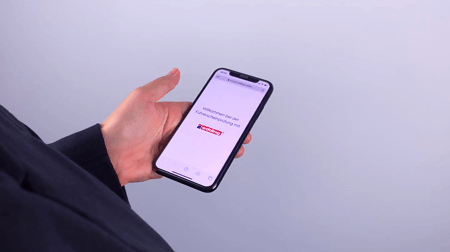 easycheck comprises three components: 1) management software complete with an intuitive user interface for fleet managers, 2) an individual, online digital verification page for drivers, 3) a verification label on the driving licence. This transparent label has a clearance declaration from the German Ministry of Transport, enabling tamper-proof authentication.
The technology behind the application is a patented digital code printed from special ink which is read by the active display of standard mobile phones. The product is ideal for fleets where driving licences were previously verified manually by visual inspection. easycheck minimises costs because drivers can perform verification on their smartphone with ease, any time, any place. What's more, there's no need for drivers to download additional systems or apps onto their smartphones. edding developed its digital driving licence verification solution in conjunction with Prismade Labs. Based in the German city of Chemnitz, edding's FutureLab has been specialising in the production of forgery-proof authentication solutions for years.
"easycheck reduces the time and expense required by fleet operators to carry out statutory driving licence verification. Our new, digital system is a neat solution that saves staff having to make extra trips or invest in reading devices. Because it's simple to operate and the technology is automated and tamper-proof, it can be incorporated into our customers' existing business processes at little cost", points out Hannes Behacker, Managing Director of edding Tech Solutions GmbH.
"easycheck allows edding to offer a smart, colour-based product for Industry 4.0, whilst tapping another market segment for corporate accounts. We are delighted that by combining our knowledge of ink with the profound digital expertise of our FutureLab, we are able to support our customers in the digitisation of their business processes. In parallel with our core business, edding will be devoting more attention to the field of New Ink Solutions, in other words the development of special inks with particular technical properties", explains Per Ledermann, CEO of edding AG.

Time savings thanks to digitisation and automation
After placing the transparent verification code label on the driving licence (once only) and placing the digital driving record in the easycheck software, the driving licence is checked automatically. The system automatically emails drivers with requests to do so, with all data encrypted. If a driver receives a request for authentication, they then prove their identities by simply activating the driving licence provided with the verification code via their smartphone display. The verification process is carried out in real time, with up-to-date status reports sent direct to fleet managers and licence holders. The dashboard in the easycheck software gives fleet managers a quick overview of all driver data, verification processes and checks carried out. It is even possible to customise certain parameters. The time needed by drivers and fleet managers is therefore reduced to a minimum, allowing time for other important tasks.

Patented technology
Unlike existing systems which rely on optical (e.g. QR codes) or electromagnetic (e.g. RFID) technology, easycheck uses a digital code that can be activated and printed on transparent labels using special ink. The printed labels are permanently applied to the documents being verified. The slightest attempt to peel off these labels will destroy the code, rendering authentication impossible.
Choice of products and budget options
For the time being, edding is offering its easycheck fleet solution in three different service packages. In all three cases, the customer always pays a transparent overall price, with no added costs or licence fees (for producing labels or for test stations, for example) when in use. The Management Cockpit can be customised to allow checks as often as desired. This means overall costs are moderate, even for smaller fleets, remaining below 30 EUR per driver per annum. Larger fleets can take advantage of individual scale discounts. In addition, to coincide with the launch, edding is offering its new customers attractive early bird offers this spring.

easycheck product features at a glance
Management Cockpit makes software easy to use for fleet managers
Automated verification process: authentication requested by email at set intervals
Verification can be performed any time, any place, in real time with no need to download other apps
Ideal for company car and pool car users
Works with all driving licences, both in paper and plastic card form
Compatible with almost all standard smartphones
High reduction in data, data encryption and server location Germany for legal certainty and audit certainty
Can be optionally supplemented with web-based UVV driver instruction in conjunction with our partner, DEKRA
For production information and contact details for easycheck: http://easycheck.edding.com/
For more details about edding B2B solutions: https://edding.tech/de/
edding AG press releases: https://www.edding.com/de-de/news
Contact for the press
Gregor Hintz
Director Public Relations
International Brand Management
edding International GmbH
Bookkoppel 7
22926 Ahrensburg
phone: +49 (4102) 808-486
email: ghintz@edding.de

Michael Neumann, appointed fleet manager at Esylux Deutschland GmbH, Ahrensburg
"We have been using easycheck for our fleet of currently 40 company vehicles since the end of September 2020. Verification is carried out using a company Samsung Galaxy S10 Plus – after a brief induction and with a bit of practice, it's fool-proof.
For me, the operation of the Management Cockpit is very self-explanatory and isn't a challenge, not even for technophobes. The main reason for its introduction was the huge savings in time and effort because verification can be performed any time, any place: no copies of driving licences and no more little bits of paper everywhere".

Michael Jung, Head of Facility Management und Fuhrpark edding AG, Ahrensburg
"We introduced easycheck for our fleet of over 100 vehicles throughout Germany during the lockdown. To begin with, you have to allow a little of bit time for the labels and for inserting the digital driver records, but this is soon compensated for by the major time savings in day-to-day operations. The dashboard makes verification clear and simple, and I personally also like the manual customising options such as setting up shorter verification intervals. Our company car drivers also get on well with it."