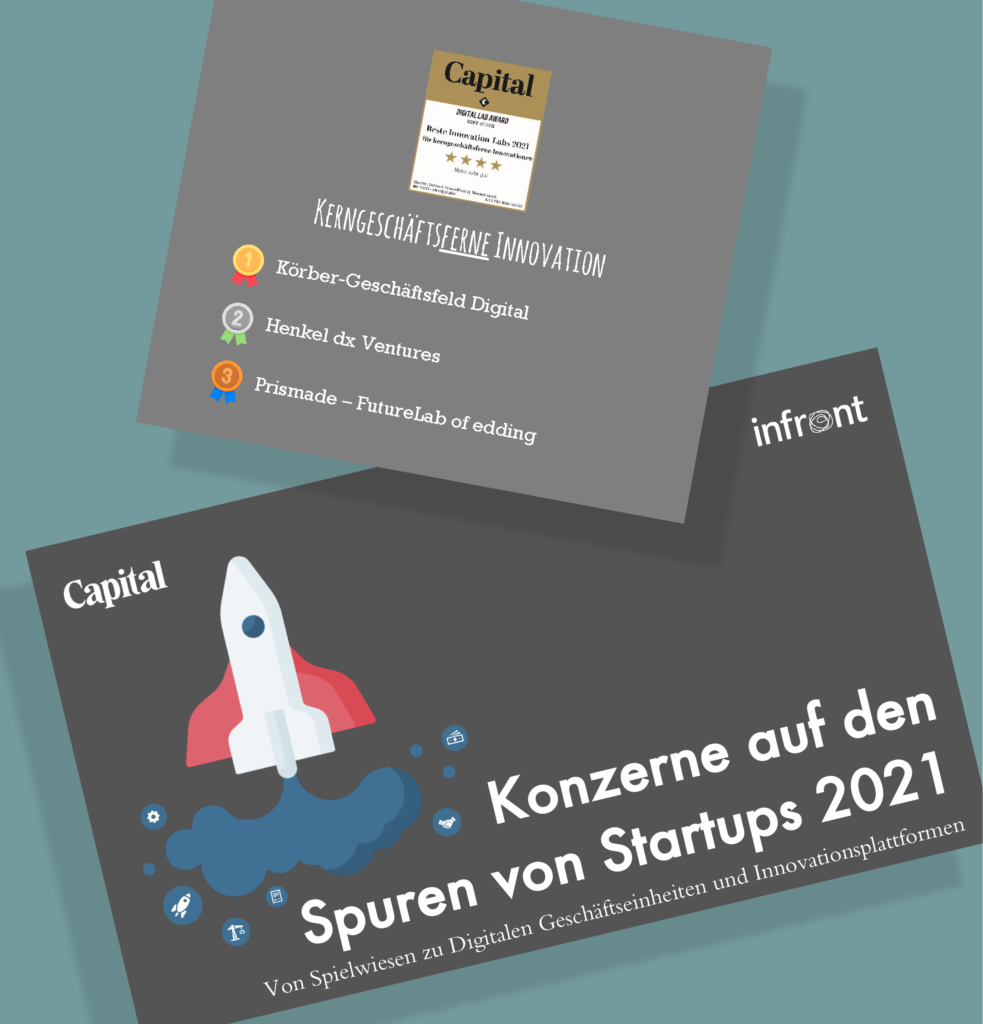 Time to celebrate: Prismade awarded as one of Germany's best digital innovation units!
18.06.2021
Today the 2021 edition of the study "Corporations on the Track of Start-ups" by Capital Magazin and Infront Consulting & Management was released and ranked Prismade – FutureLab of edding at 3rd place in our category of industrial innovations outside the core business. In this process 49 corporate innovation units have been studied and interviewed.
 
The study is in many ways astonishing in how Germany's leading corporations are approaching new business ideas, especially during the challenging last year. We are very proud to be part of this innovator landscape together with edding.
 
What is truly mind-blowing to us is that – as a comparably small unit – we can actually innovate on eye-level with top global corporations. Happy shoutout to the bright minds at Körber Digital, Henkel dx and Heidelberger Druckmaschinen AG.
 
A big virtual hug goes out to the entire Prismade team. In just a few years we have managed to build and market an entirely new technology platform for digital-physical interaction. Now we are ready to scale in a way that only a printing machine can do.
 
You can find the entire study on German corporate innovation here: www.infront-consulting.com and more of the story in the current issue of the Capital Magazin.
 
Thanks Lea-Theresa Münch, Thomas Sindemann, Dr. Felix Lau at Infront Consulting & Management GmbH for your dedication and in-depth knowledge in this vibrant field.